Title:
Kings of Asphalt (Club Chrome)
Author:
Alexx Andria
Genre:
Steamy romance (Motorcycle club romance)
Cover by
Kim Killion
Publish Date:
June 27, 2014

USA TODAY BESTSELLING AUTHOR!
Alexx Andria delivers a motorcycle club romance between two very bad, yet sexy men and a woman with enough curves to satisfy them both.

My name is Zoe Delacourte. I thought I was going to build my future on the backs of Jax Traeger and Hunter Ericksen -- bad boys from the wrong side of the tracks, running the notorious motorcycle club, the Kings of Asphalt -- in my mind, the story had practically written itself. I was so naive. Little did I know they were going to change everything I ever knew about myself.

Jax and Hunter. I can't even say their names without trembling.

They don't see a fat girl or a girl who might be pretty if only she'd lose some weight. No, from the moment I walked into their club, they saw a hot, sexy woman with curves for days -- and they couldn't wait to get their hands on me.

Some people call them bad men. They see the rides and the rap sheets and they slap a label on them. I don't care what they've done -- all I care about is what they're going to do to me next.

But loving them is dangerous. In fact, loving them might just get me killed.

*The following MC romance is approximately 41,000 words featuring a strong central love story, danger, and the rough, seedy world dominated by two bad boys and their curvy woman.
Reese's Review:
I received an ARC of Kings of Asphalt for an honest review.
Zoe is a small time journalist/reporter looking for a big time story instead of her "Top Ten" columns she has now in the paper. She's out for a story to change all that. Now she's landed herself in the middle of what seems to be a gang war between the Road Dogs and The Kings. Heading to do some investigative journalism she lands herself in bed with Jax and Hunter, the rulers of The Kings. Jax and Hunter are smitten with Zoe from the start and she starts telling them that from the information she's gathered she thinks there's a traitor. Now Zoe is in the sights of someone who desperately wants to keep everything a secret.
Zoe was a great character to read about. She's sassy, quick witted, and doesn't back down from a challenge. I also enjoy reading about girls that face weight struggles since I used to have a similar problem and it's easy to relate to. Zoe never backs down and always tries to find ways to help Jax and Hunter by finding information for them. While this does get her in trouble she shows incredible will power for surviving.
Jax and Hunter are two best friends/ brothers. They grew up in the foster care system together and took over The Kings together. They're almost always in sync especially when Zoe walks into their lives. She's different than they thought someone from the pampered life would be and they start to fall for her. They do have trouble thinking they deserve any happiness which is sad but they are strong and scary and figure everything out.
While I really enjoyed Kings of Asphalt I had two complaints. One aspect I disliked about this novel was how Zoe continued to call herself a "whore" and a "slut" and the like for sleeping with two guys. That ticked me off a bit because the guys she sleeps with Jax and Hunter admit they sleep with prostitutes on a daily basis. Does she call them anything other than sexy hotness on legs? Nope. Throughout the story though it's "I must have had an inner slut and just not know it" that was irritating. Double standards. Secondly, I got the whole insta-connection thing they all had going on but then to call it love when they don't really know each other…I wasn't really buying it. I mean I get loves knows no bounds and what have you but I wished I could have gotten more into all of their backgrounds.
Overall I really fell in love with the characters and they mystery and danger this story held. The whole story was fantastic. I enjoyed the witty bad ass banter all the characters held with one another. While I had those couple issues I couldn't help but enjoy this story.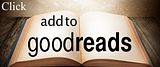 Buy the Book: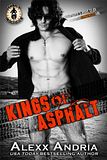 USA Today bestselling author Alexx Andria is the pseudonym for RITA-nominated contemporary romance author, Kimberly Van Meter. Born in a small town with a flair for the dramatic, Alexx Andria has a delightfully perverted nature that she hides behind a mischievous smile.

Alexx loves being the life of the party and doesn't mind one bit being the center of attention (just ask any of her friends or family!)

She loves to write about Alpha men who are wonderfully flawed and just a little dangerous and heroines who are smart and sassy, but just a little vulnerable, too.
Connect with the Author
Giveaway
3 $10.00 Amazon Gift Card and 2 Backlist Ebooks